Snow World In Amusement Parks: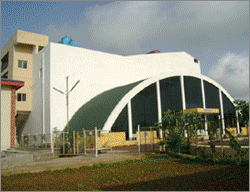 Snow World is another milestone of PEPL to produce artificial snow fall in any weather. PEPL has introduced the first of it's kind, Snow fall at snow world in 'Kent Club' near Kolhapur, India.
Features :
Snow is pneumatically conveyed & spread in snow world.
About 200 people can enjoy in each session.
Snow Quality similar to natural snow.
Energy Efficient.
Environment Friendly.